Sale!
Airush Union V4 2019
Free UK shipping on orders over £50!
Expert Advice
No Hassle Refunds
Secure Payments
Price Match
Description
The Airush Union v4 kite has been re-designed from the bottom up to improve key areas. It now delivers even more lift and hang time when going for big air, along with quicker and more responsive steering. The shape has been refined to make it sit slightly further forward in the window whilst retaining the light and ultra-responsive steering. The wingtip design prevents back stalling, while the increased linear power delivery has made it even more suitable for freeriding, freestyle, and wave riders alike
Intermediate to advanced all-round versatility.
Unhooked performance.
Fixed bridle for a new crisp feel.
.
The 2019 Airush Union V4 is the natural step up for the Lithium user. It provides increased high end jumping performance and more forward steering.  For the freestyle rider wanting unhooked performance and a more forgiving feel the Union is the ideal choice. The new fixed bridle adds another dimension for intermediate to advanced riders as it provides a more direct response and totally fresh feel. The direct response uses less bar input for immediate steering whilst creating a more crisp feel for improved kite looping.
Totally new shape with increased unhooked and high-end performance.
New fixed bridle for better unhooking and a new feel.
Key Features
Airush Load Frame V4 Featuring Webtech
By extending the v4 Load Frame with WebTech throughout the areas normally occupied by Dacron, we are able to reduce or remove the heavier fabric and use the Ballistic high-modulus polyethylene web fibres instead to increase strength and reduce weight.
Technoforce D2
This premium fabric is used in conjunction with the Airush Load Frame for the ultimate combination of durability and performance. Ongoing testing has highlighted the lowest stretch and UV Stability, along with the highest long-term reliability of any fabric available.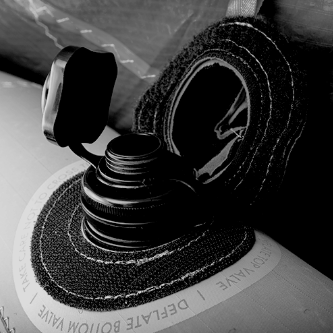 XL Inflate / Deflate Valve
The XL inflate/deflate valve features an insanely easy and fast way to inflate and deflate your kite. The large opening creates maximum flow of air and reduces fatigue and stress on your pump.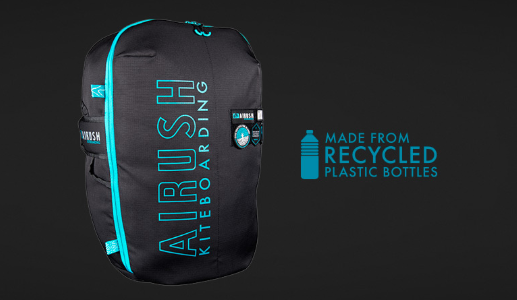 Recycled Polyester Kite Bag
Around 36 billion plastic bottles are produced every year and more than 30% of non-recycled plastics will end up in the rivers or oceans.
Waste 2 Wear recycle 100% post-consumer plastic bottles into eco-friendly fabrics. This unique process involves turning environmentally damaging waste into usable, sustainable yarns. The recycled yarns are then combined with natural fibers to be woven or knitted into eco-friendly fabrics so that they can be used for garments, home textiles and accessories. We really like that Airush are managing to use recycled materials and trying to make the wind powered sport more eco friendly.

The Union has always been a favourite kite of ours because of its fast turning and speed through the air.
Brand
Airush
Additional information
| | |
| --- | --- |
| Size | 6m, 7m, 8m, 9m, 10m, 12m |
| Colour | Reefer Blue, Acid Teal |
| Year | 2019 |
| Discipline | Big Air, Freestyle |