Sale!
Airush Lithium V12 2021
£649.00 – £669.00
Free UK shipping on orders over £50!
Expert Advice
No Hassle Refunds
Secure Payments
Price Match
With amazing smooth park power, stability, ease of use and very durable construction. The Airush Lithium V12 2021 is simply the perfect kite for freeriders.
Premium all-around freeride performance.
Precise steering with reduced bar pressure.
Powerful delta hybrid with a huge wind range.
We have chosen to use the Lithium in our school and hire fleet for many years now. It is ideal for all the different levels of riders who come to our kitesurf school. With the best relaunch on the market, responsive turning, smooth power delivery amazing low wind ability, flying well in winds when others are struggling. As well as a fantastic top end, thanks to the solid shape and bridle layout, giving it lots of depower. Not to mention the extremely high quality construction and aramid load frame giving it excellent durability and longevity.
Ideal for the rider that spends countless hours on the water, the Lithium offers premium freeride versatility while remaining predictable and stable in the air. The focus on wingtip and strut layout in conjunction with the Delta Hybrid design ensures the quickest response through the air as well as an instant relaunch.
Key Features
Airush Load Frame v4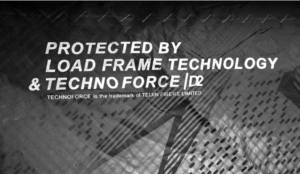 The Airush Load Frame, featuring WebTech, has been the key to setting the ultimate benchmark in durability without compromising on weight.
By expanding our exclusive Load Frame with WebTech throughout the areas normally occupied by Dacron, we are able to minimize or completely remove the heavier fabric, and utilize the ballistic high-modulus polyethylene web fibers instead – increasing strength and minimizing weight.
Integrated High Modulus Polyethylene Yarns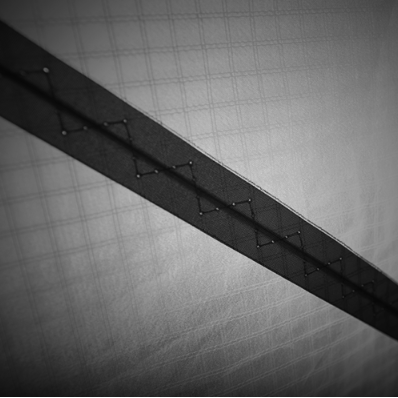 Central to the concept of the Load Frame are the lightweight Ultra High Modulus yarns, of which each single yarn can carry 40kg. Think of them as a lightweight web with engineered energy absorption under load, similar to a spider web.
These yarns are integrated into the canopy through reinforced taping that allows them to elongate when under extreme load, absorbing most of the shock that traditionally would have run through the canopy. At the same time, they carry the primary load of the canopy, preventing stretch and increasing long-term performance.
Technoforce D2

This premium fabric is designed with a high-density structure using high tenacity double-coated polyester yarn in a double ripstop configuration. The double coating protects the yarn as much as possible from UV and abrasion damage. This ensures that the canopy remains as crisp and responsive for as long as possible.
XL Inflate/Deflate Valve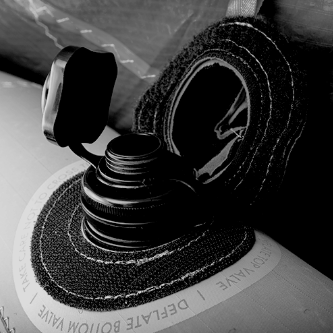 The XL inflate/deflate valve features an insanely easy and fast way to inflate and deflate your kite. The large opening creates maximum flow of air and reduces fatigue and stress on your pump.
Airush Bumpers

Airush bumpers are found throughout the leading edge of the kites to reduce wear and increase durability on rough surfaces. These bumpers are key for increasing the lifespan of Airush kites.
Kevlar Reinforcement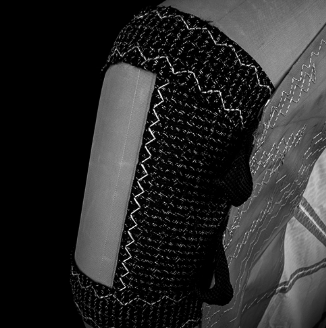 Kevlar Reinforcements in critical areas protect the kite from wear while still minimising weight.
SPS & FBI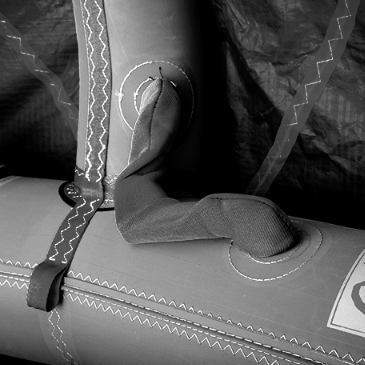 The oversized SPS valve (Single Point Inflation System) optimises inflation and deflation. The Fast Bladder Inflation (FBI) increased wall thickness and oversized diameter tubing eliminates tube kink. The SPS cover supports the tubing, further limiting UV damage to the material and preventing over flexing when packing.
Recycled Polyester Bag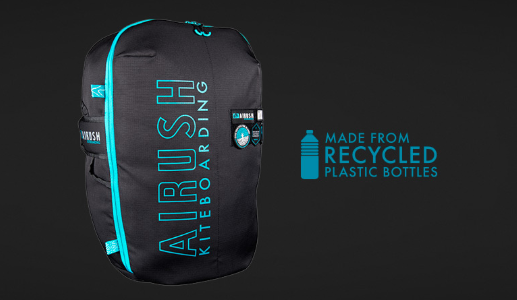 Around 36 billion plastic bottles are produced every year and more than 30% of non-recycled plastics end up in the rivers or oceans.
Waste 2 Wear recycle 100% post-consumer plastic bottles into eco-friendly fabrics. This unique process turns environmentally damaging waste into useable, sustainable yarns. The recycled yarns are then combined with natural fibres to be woven or knitted into eco-friendly fabrics so that they can be used for garments, home textiles and accessories.
To see Airush's other efforts towards sustainability please follow this link.
Rear Line Adjustment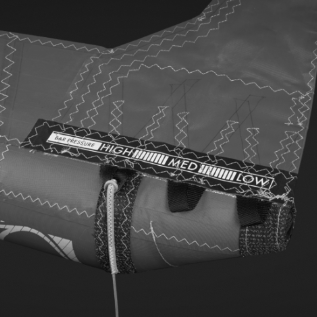 The Rear Line Adjustment featured on all Airush kites allows for quick changes in the kites bar pressure and response. Adjustment towards "High" will increase bar pressure and decrease turning speed. Moving back towards the rear of the wingtip will decrease bar pressure and increase turning speed.
Smaller kites have 3 Bar Pressure settings, Larger kites only have Medium and Low Bar Pressure options available.
V3.2 Bridle System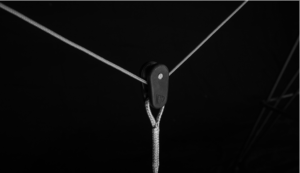 The V3.2 bridle system, now 10% shorter, contributes significantly to the turning speed and performance of supported leading edge kites. In addition, the total depower adds immensely to the safety benefits.
The Airush Pulleys are made of tough Zytel material for high strength and resistance to abrasion and impact, the Airush Pulley has the pigtails hole directionally correct to eliminate bridle wear. With a breaking strength of 550 kg, the Airush pulley was designed specifically for use on all Airush kite
Characteristics


| | |
| --- | --- |
| Size | 5m, 6m, 8m, 9m, 10m, 14m |
| Discipline | Allround, Freeride |
| Year | 2021 |
Brand
Airush
BY INNOVATORS FOR INNOVATORS
"Whether you're taking your first steps onto a kiteboard or setting up for the final maneuver to clinch a world title, we've designed and engineered our kiteboarding equipment to deliver the highest performance across all categories. From butter smooth flat water to 10ft surf, you'll find the perfect setup to suit your riding style."